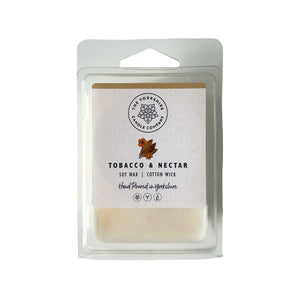 Hand Poured in Yorkshire by The Yorkshire Candle Company.
This wax melt bar is made with 100% natural and renewable soy wax.
Tobacco & Nectar Scented - A beautiful and complex scent. A classic case of opposites colliding to create a unique fragrance. The tobacco is rich and deep while the nectar is sweet, the opposite fragrances compliment each other to create a very pleasant and unique aroma.
Height: 7.5cm
Width: 5cm
Depth: 2.5cm
Vegan Friendly.